How to Draw a Mango Step by Step
This step by step tutorial shows how to draw an color a manga for beginners. It includes both line and color drawing examples for each step.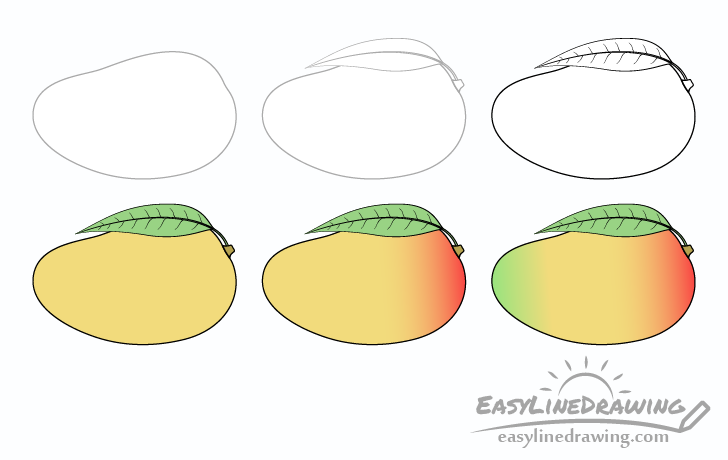 Step 1 – Draw the Outer Shape of the Mango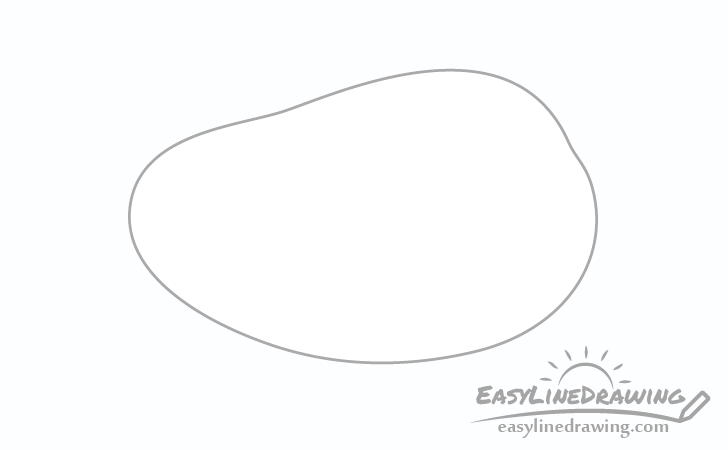 Draw the outer shape of the mango using light pencil lines. The shape itself should be somewhat similar to the general shape of a bean but with one side having a more pointy tip.
Step 2 – Add a Leaf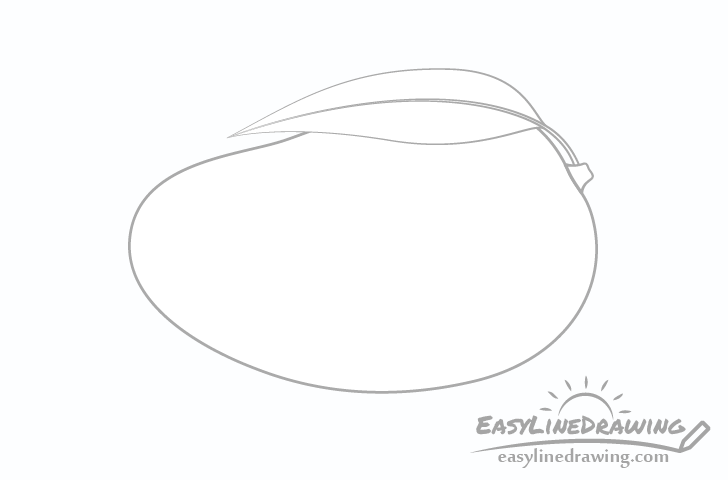 To make the mango look more interesting you can add a leaf to the drawing. Draw the shape of the leaf with who curved lines for its outer shape. Make the leaf narrower towards the tip and wider towards the base.
The leaf will cover part of the mango so you can simply erase it after you draw the leaf.
Inside you can also indicate the rib with another pair of curve lines that join towards the tip.
Step 3 – Finish the Line Drawing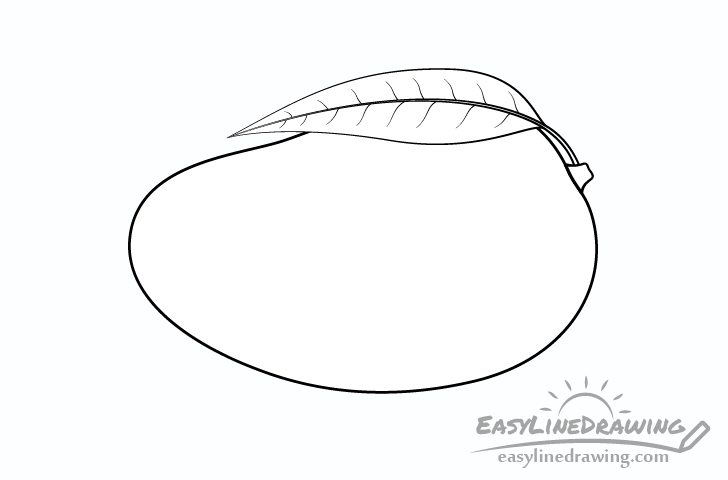 Add veins inside of the leaf to finish the line drawing. Draw these going fro the midrib towards the edges. Generally the veins will be positioned on the opposite sides of one another but to make them look more natural place a few at random as well.
Once you finish the veins go over your drawing with either darker pencil lines, pen or marker.
Step 4 – Color the Drawing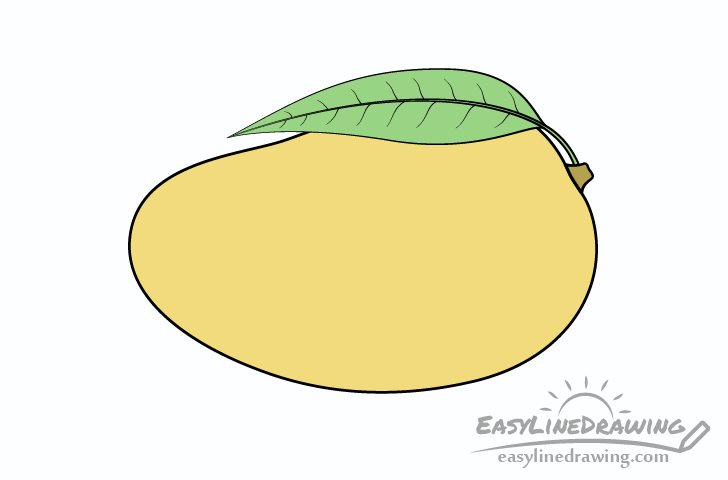 For the initial part of coloring the drawing simply fill the entire mango with yellow. You can make the leaf green and the little bump the leaf is attached to brown.
You can do this using marker, colored pencils or paint.
Step 5 – Add a Red Gradients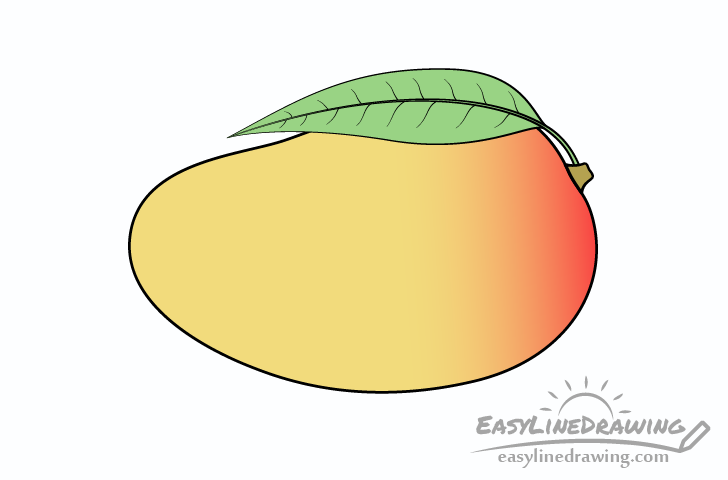 To make the manga look more interesting you can add some red gradient to one of its sides. Add this as a gradient going from a more solid red and then blending into the yellow.
An easy way to add these types of gradients is with colored pencils. You can even do it over top of dry paint or marker.
Step 6 – Add a Green Gradient
On the opposite end of the mango do the same thing as the previous step but with a green gradient that fades in the direction of the red.
Conclusion
Even a simple drawing such as the one in this tutorial can still look very nice, especially with some smooth color gradients. For other similar tutorials see: