How to Draw a Banana Step by Step
This step by step tutorial shows how to draw and color a banana. It includes very simple beginner friendly illustrated examples for each step.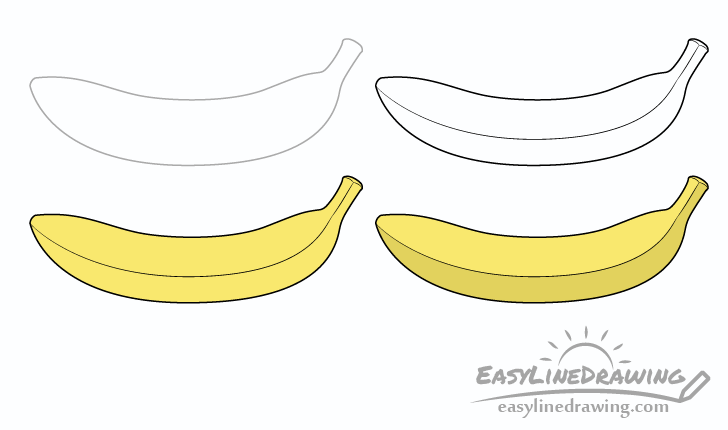 Step 1 – Draw the Outer Shape of the Banana
Start the drawing by outlining the overall shape of the banana. Basically its silhouette.
It's a good idea to do this with a pencil drawing light lines that you can easily erase (for this step).
Step 2 – Draw the Inner Edges of the Banana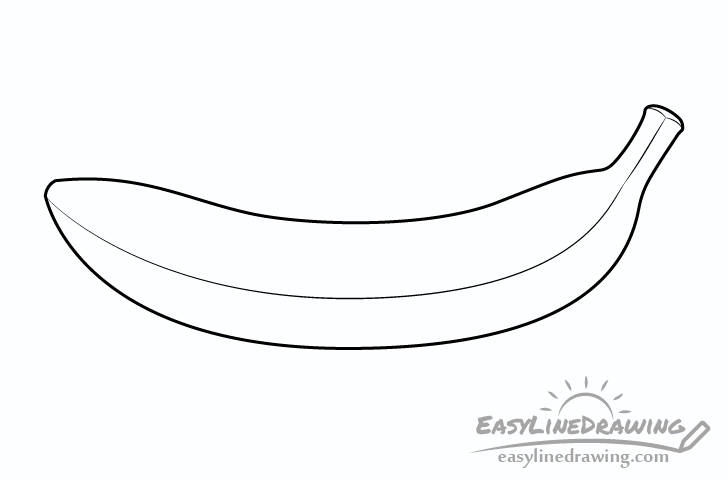 As bananas have multiple "flat" sides you will want to indicate one or more edges in your drawing to show this. In this case we will just add one. Show the edge with a simple curved line going from the tip to the end of the "tail" of the banana.
In this example here are also a few lines added to show the back side of the "tail" where the bananas tend to be broken off from the bunch.
You can go over your drawing with a pen, marker or darker pencil lines once done.
Step 3 – Color the Banana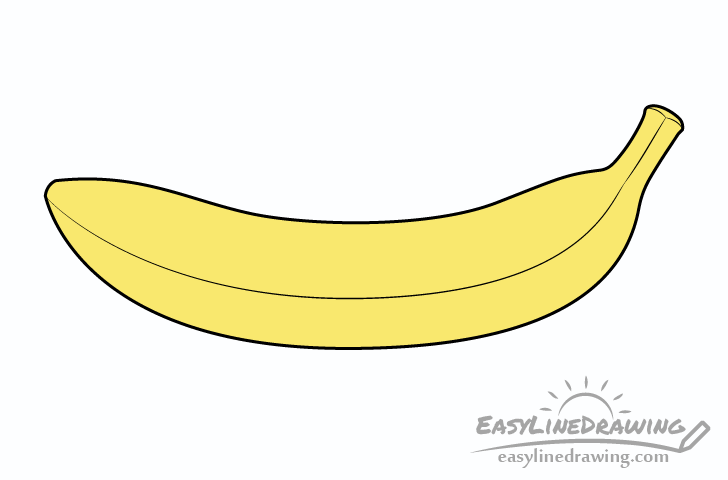 For this short step simply color the whole banana yellow. You can do this using anything you like (marker, paints, colored pencils, etc…).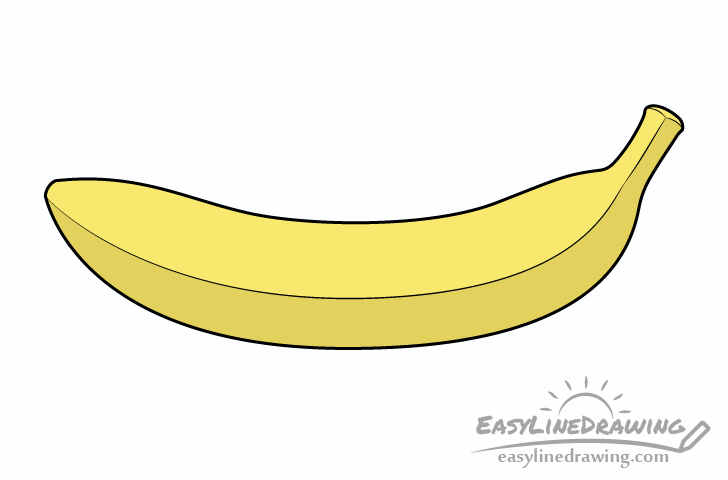 Step 4 – Shape the Banana
Finally to make the banana stand out a little bit more you can shade one of the sides with a darker color. Bananas will generally have one side that's more in the shadow so this will make the banana look a little more natural.
Conclusion
This is a very short and simple tutorial but it can still help you draw a very nice looking banana. For other similar tutorials see: