How to Draw a Banana Step by Step
This tutorial shows how to draw and color a banana in just four steps with very simple and beginner friendly illustrated examples.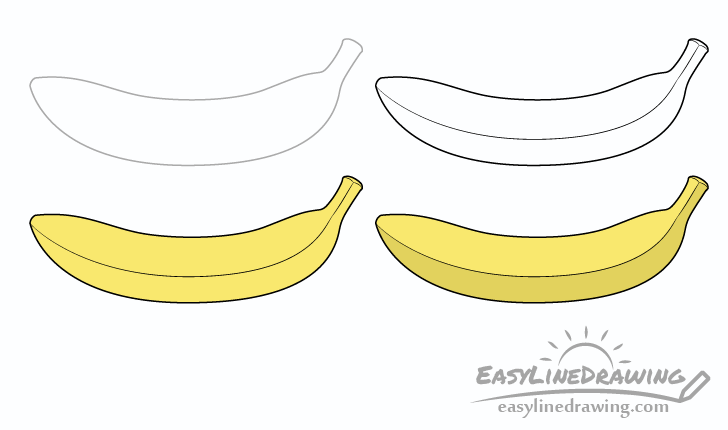 The banana used as the example is drawn in a fairly simple way without too many small details or complex shading. You can see a preview of the included drawing steps in the image above.
It's recommended that you start the tutorial in pencil and make light lines that are easy to erase in case you make a mistake. You can darken them later on with a black pen or marker.
Step 1 – Draw the Outer Shape of the Banana
First outline the main shape of the banana, basically it's silhouette. Draw this with a curve and make it of relatively consistent width throughout but narrower towards either end. Leave the outline at one of the ends open to then add a little "tail" that attaches the banana to the bunch. You can also give the "tail" a slightly wider bit at the very end, a sort of "cap".
Step 2 – Draw the Inner Edges of the Banana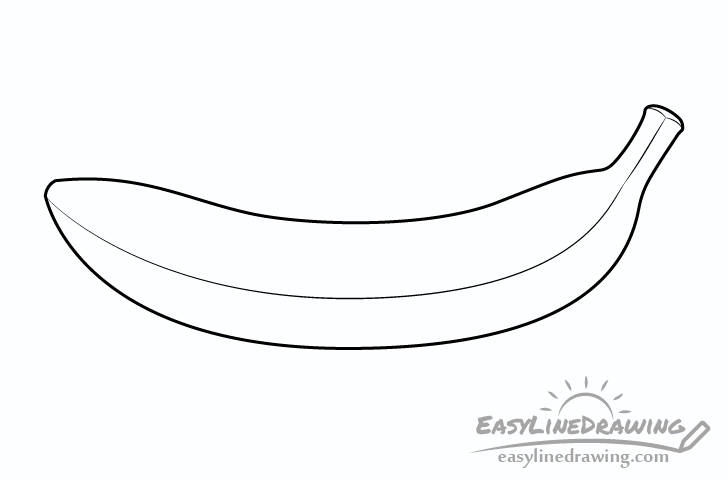 As the shapes of bananas are generally divided into multiple sides you will want to indicate one or more edges in your drawing to show this. In this case we will just add one. Show the edge with a curved line going from the tip of the banana to the end of the "tail".
You can also add a few more lines to better define a little cap-like bit on the the end of the "tail" where the banana is cut or broken off from the bunch. Afterwards if you are happy with how your drawing looks you can go over it wish a black pen, marker or darker pencil lines.
Step 3 – Color the Banana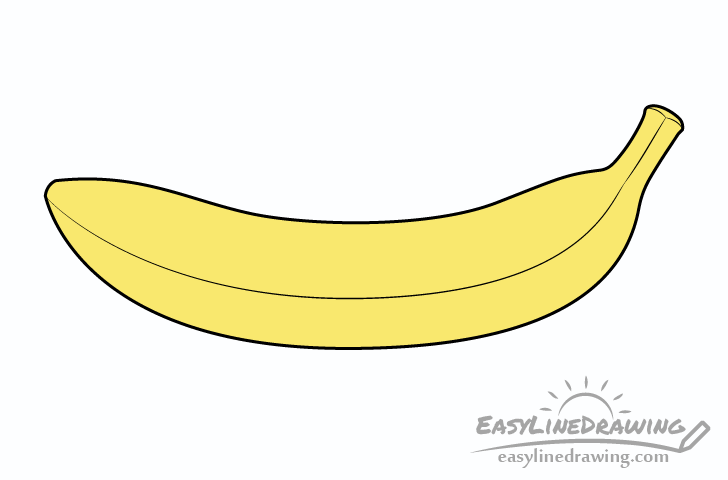 For this easy step color the whole banana yellow. You can do it using any medium you like (markers, paints, colored pencils, etc…). For a brighter looking yellow (like in the example) a yellow marker can be the best option.
Step 4 – Shade the Banana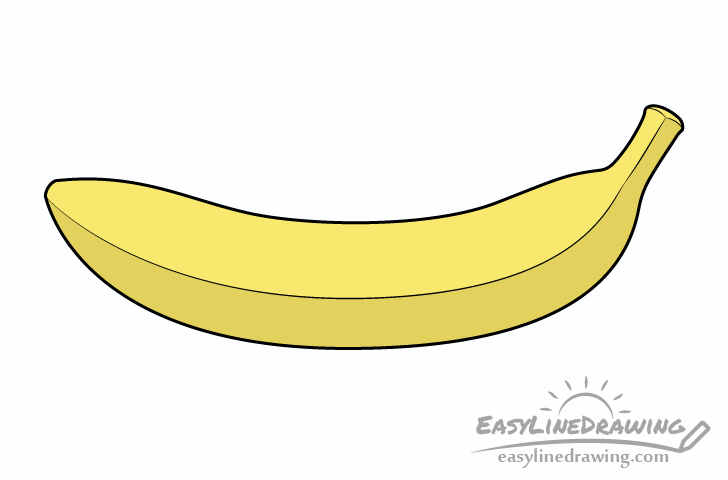 Finally to make the banana appear a little more three dimensional you can give it a some basic shading. Make it's bottom facing side slightly darker. An easy way to do this is to lightly go over the yellow with a regular pencil. Try and blend your strokes so that the shading is nice and smooth.
Once done this this step you should be finished with the drawing.
Conclusion
This tutorial shows how you can make a simple like drawing and add just a little bit of color and shading to create a nice looking banana. Hopefully the illustrated examples made  it easy for you to follow along.
If you've enjoyed this type of a drawing guide and found the step by step breakdown helpful you might also want to try the following: