How to Draw a Peach Step by Step
This step by step tutorial shows how to draw a peach with a pair of leaves. Each step includes simple beginner friendly drawing examples and explanations.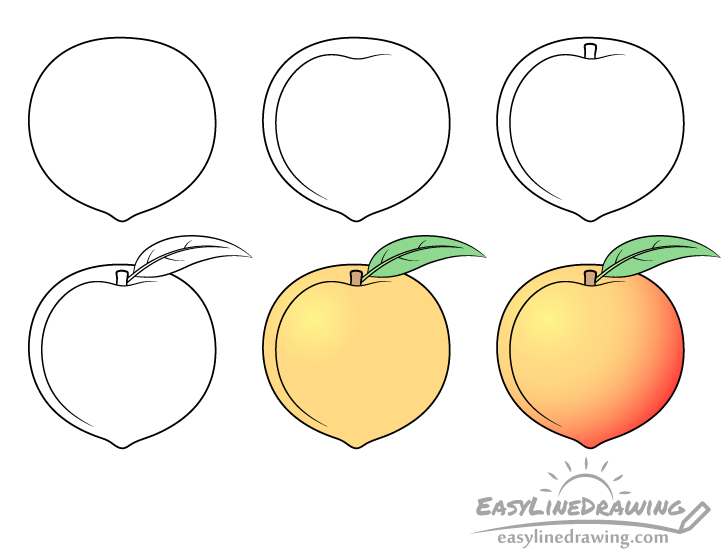 Step 1 – Draw the Outer Shape of the Peach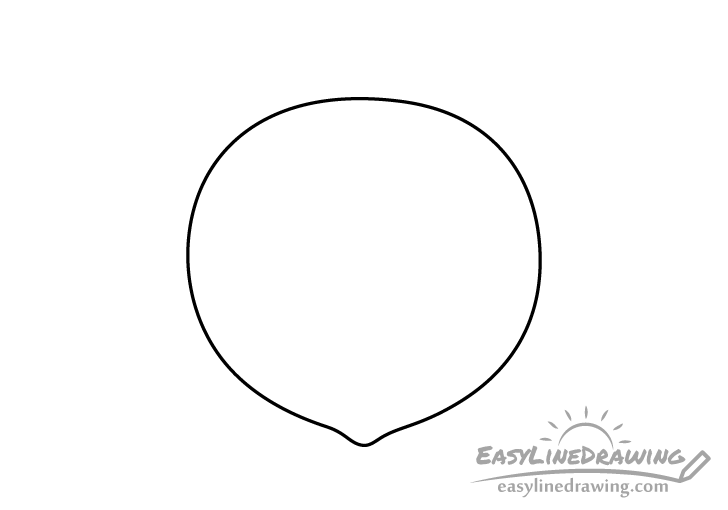 Start by making a light line drawing of the outer shape of the peach (using pencil). In a vertical position like this a peach will tend to be similar to a circle but with a pointy bottom tip and a somewhat "pushed in" looking top.
Step 2 – Draw the Split & Stem
For this step first add the "split" that peaches tend to have. Draw it somewhat tracing the shape of one of the sides as well as the top part of the peach.
Next from the upper part of the "split" in the peach draw the stem. Draw it to be fairly short (as peach stems usually are) and also make it narrower towards the bottom and slightly wider towards the top.
Step 3 – Draw the Leaves
From the stem draw two fairly long and thin leaves that sort of curve around the shape of the peach. One of the leaves will be pointed more forward covering part of the peach the other in the background slightly behind it.
After you finish drawing the outer shapes of the leaves erase the part of the peach covered by the forward leaf and draw a line through each one to show the midrib.
Step 4 – Finish the Line Drawing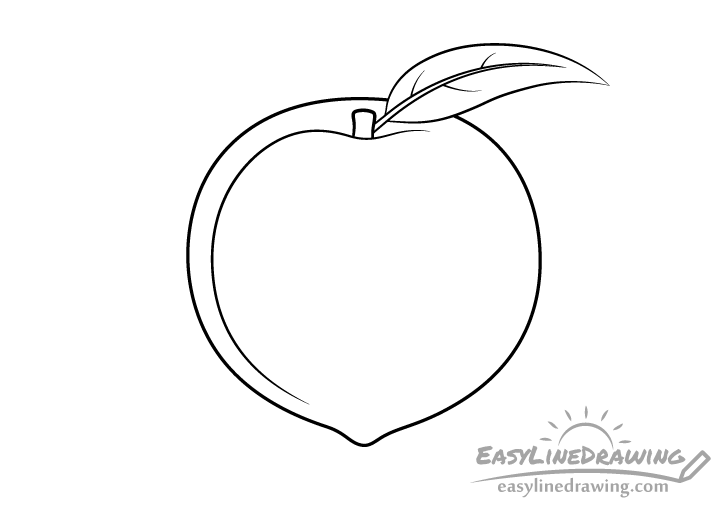 To complete the line drawing portion of the tutorial draw the veins on each of the leaves. The veins should generally curve from each site of the midrib towards the outer edges of the leaf.
Step 5 – Color the Peach
For the initial step of coloring the peach simply make the peach itself orange, the leafs green, and the stem brown. You can apply the color with just about anything (colored pencils, markers,  paint, etc…).
Step 6 – Add Some Color Gradient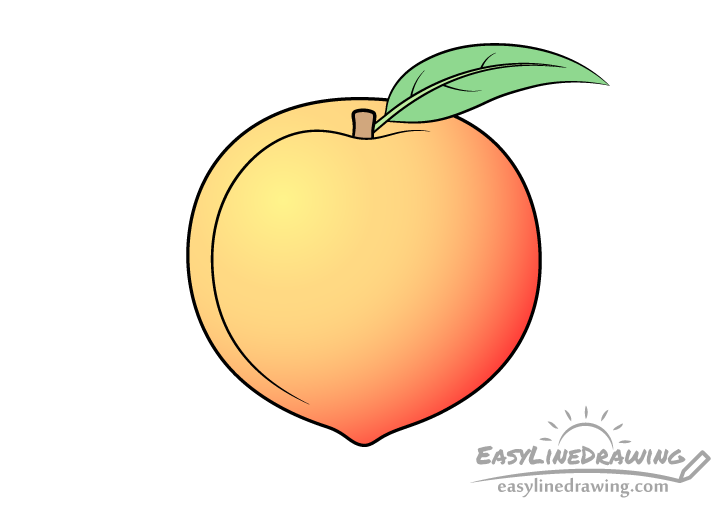 Finally to really make the peach look more like a peach add some red to one of it's sides. Make the red darker towards the edge and lighter towards the middle of the peach (a gradients).
An easy way to do this is to simply use a red colored pencil to blend the red color over top of the orange.
Conclusion
As you can see from this tutorial even using a fairly simple line drawing with very few colors you can still create a nice looking drawing. For more similar tutorials see: