How to Draw an Apple Step by Step
This step by step tutorial shows how to draw an apple for beginners and includes very simple illustrated examples for each step.
The type of apple drawn for this tutorial will be a Red Delicious.
Step 1 – Draw a Basic Outline of the Apple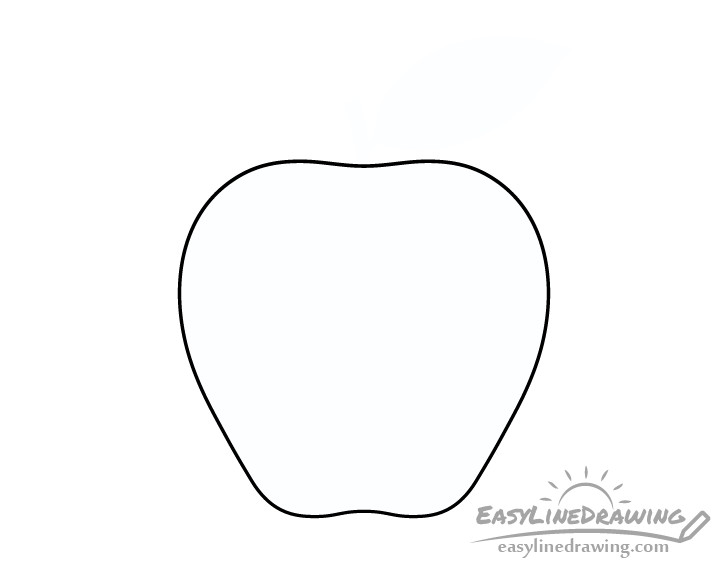 Using a pencil make a light outline drawing of the shape of the apple. Red Delicious apples tend to have a wider top and get narrower towards the bottom with bumps on the verry end. Draw accordingly.
Step 2 – Draw the "Indent" at the Top of the Apple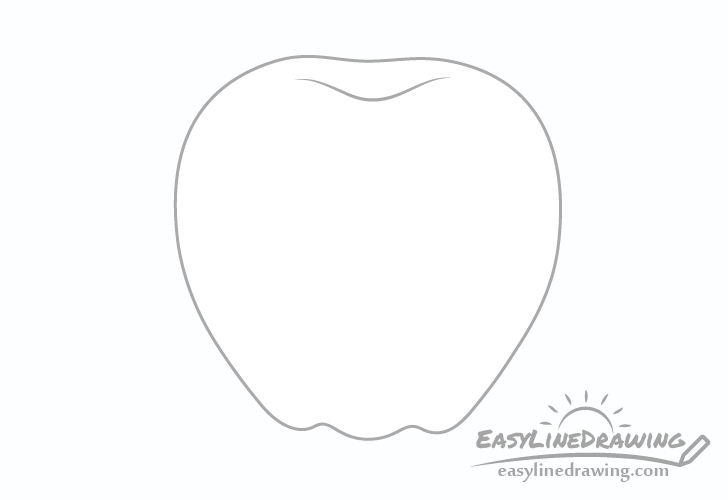 For this short step simple draw a sort of "wave" shape for the top part of the apple.
Step 3 – Draw the Stem
Now from the indent added in the previous step draw the stem. Make it slightly thinner towards the bottom and wider towards the top. Overall it should be fairly small and think compared to the actual apple.
Step 4 – Draw the Leaf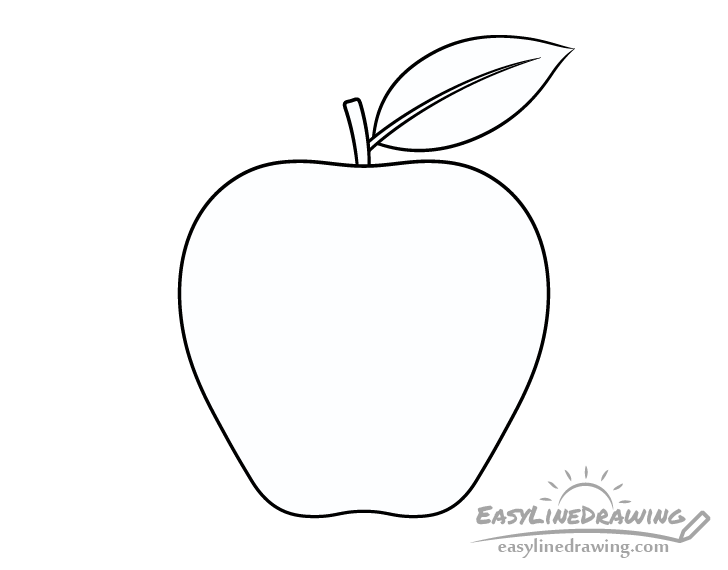 Going from the stem draw the outer shape of the apple leaf. You can draw the main shape of the leaf with two curves and the midrib/petiole sections (middle of the leaf) with two more curved lines.
Step 5 – Finish the Line Drawing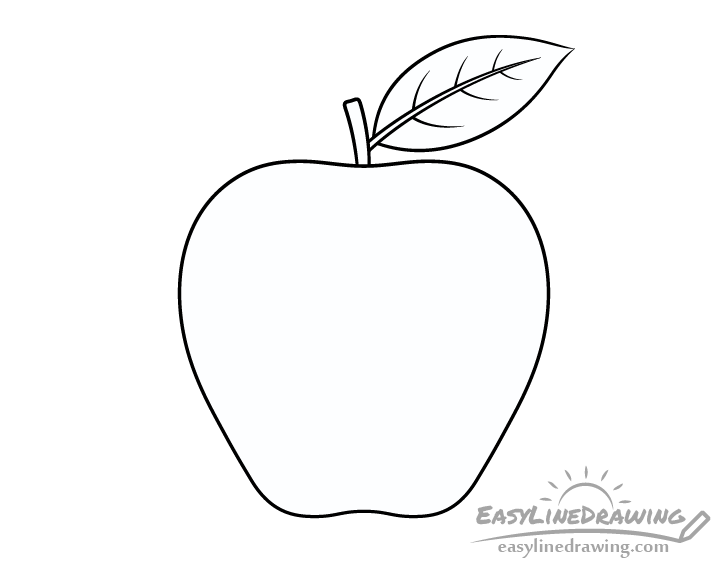 Finally add some veins to the leaf to finish the line drawing. Draw the veins going from the midrib towards the outer edges of the leaf (but not touching) in smooth curves. Try and place some of the veins in slightly different places instead of just on opposite ends of one another. This will make the leaf look more natural.
After you are done with the veins you can either go over your drawing with a black pen/marker or simply darken the lines with a pencil.
Step 6 – Color the Apple
For some very simple color make the apple red, the leaf green and the stem brown. To show that the apple has a shiny surface leave small white spot for the highlight (light reflected from the smooth surface of the apple).
Conclusion
This tutorial shows a simple way to draw a Red Delicious apple by taking its most defining characteristics. For more similar tutorials also check: