How to Draw a Tree Step by Step
This easy step by step tutorial show how to draw a cartoon tree. It includes a total of six step with detailed drawing examples for each.
Step 1 – Draw the Trunk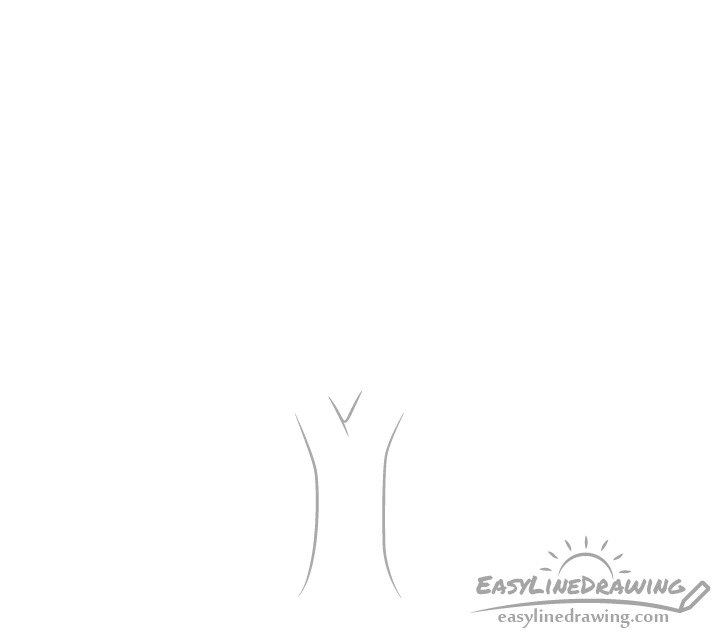 Start the drawing of the tree with the trunk and be sure to leave enough room at the top of your page/drawing area for the top half of the tree (branches/leaves).
Make the trunk thicker toward the very bottom (near the roots) and then fairly even in width through the rest of its length. Draw it splitting into two large branches near the very top. Make one slightly thinner and one slightly thicker so that the tree looks a bit more natural.
Step 2 – Draw the Outline of the Leaves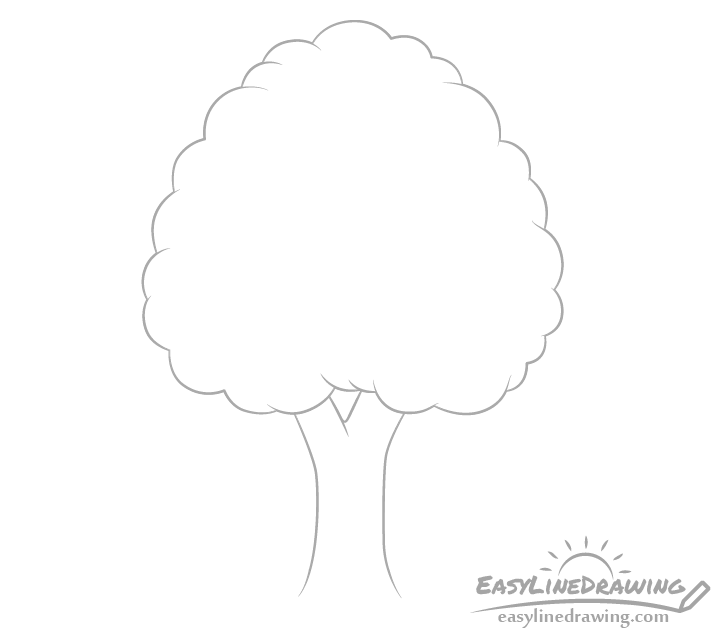 As this is a cartoon tree draw the leaves as a sort of cloud shape above the trunk. To do this simply draw the entire canopy in small curves of slightly varying size.
Step 3 – Draw the Roots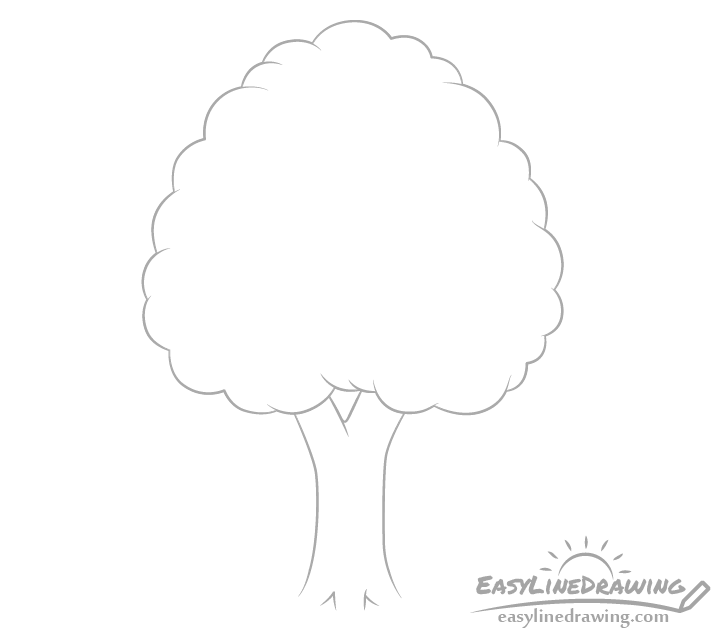 At the bottom of the trunk add a hint of the roots by draw a few line to split it up.
Step 4 – Draw the Details of the Leaves
Inside the outline of the leaves draw a few more sets of curves (sort of like smaller clouds) to give the tree some more "volume".
For drawing an individual leaf see:
How to Draw a Maple Leaf Step by Step
Step 5 – Finish the Line Drawing
Finally to finish the line drawing add a few even smaller curves inside the canopy and go over the drawing with darker pencil lines pen or or marker.
Step 6 – Color the Tree
To finish the drawing you can add some very simple color to the tree. Just make the leaves green and the trunk brown. You can do this with colored pencils, markers or paint.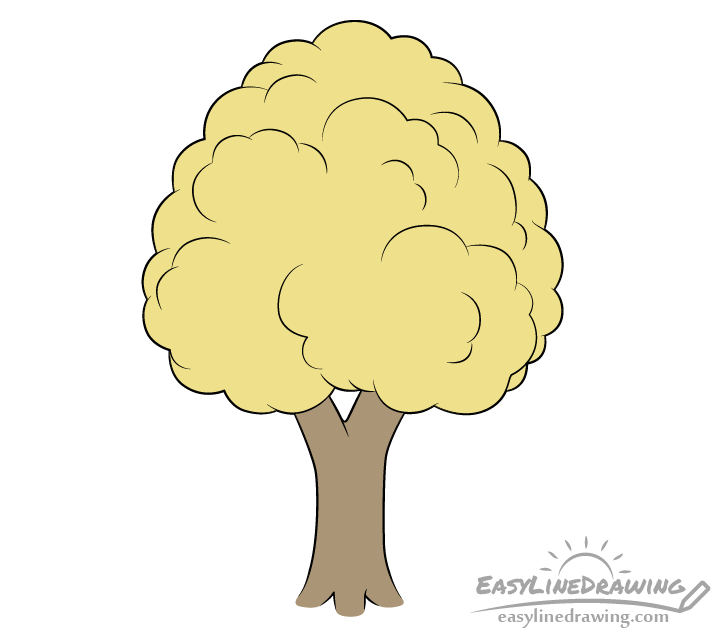 You can also make the leaves yellow or dark red if you want to draw a fall tree.
Alternatively you can make it pink if you wan to show a blooming tree in the spring.
Conclusion
Even a simple cartoon tree like the one this tutorial can still look nice if you give enough attention to details. You can also easily change it from a summer to a fall or spring tree by simply adjusting the color.
For more similar tutorials see: