How to Draw a Grape Leaf Step by Step
This tutorial shows how to draw a grape leaf in six steps. It provides detailed illustrated examples along with easy to follow drawing tips.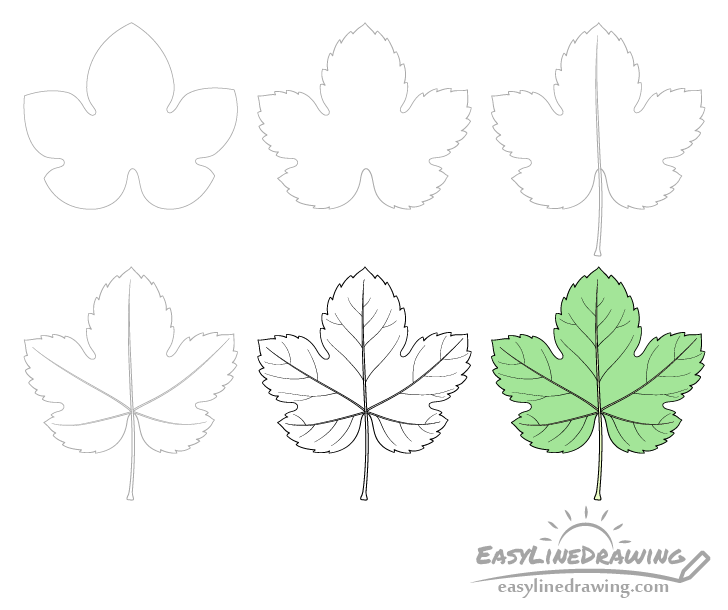 A grape leaf has a somewhat complex shape compared to many other leaf types. While this can make it more challenging to draw the step by step approach shown in this tutorial should make things a bit easier. You can see the drawing stages for the leaf in the above example.
Definitely start the tutorial in pencil and make light lines as you will need to erase most of the initial outline. Light lines will also make it easier to correct mistakes.
For drawing actual grapes in a grape bunch see:
How to Draw Grapes Step by Step
Step 1 – Draw a Simplified Outline of the Grape Leaf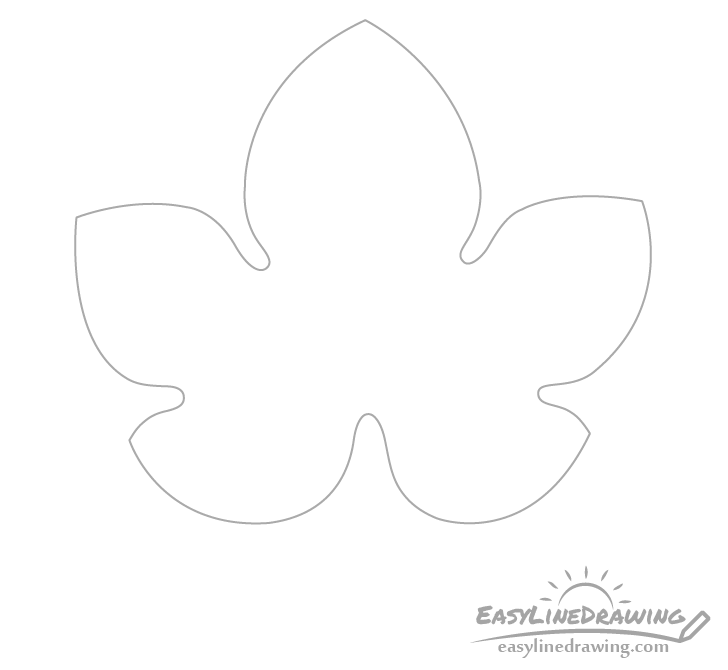 Begin by making a simplified drawing of the grape leaf's shape without any of the smaller details. Keep the pencil lines for this step as light as you can.
The reason for starting in this way is because it allows you to more quickly get down the overall form of the leaf and requires a lot less backtracking if you make a mistake.
Step 2 – Draw the "Teeth"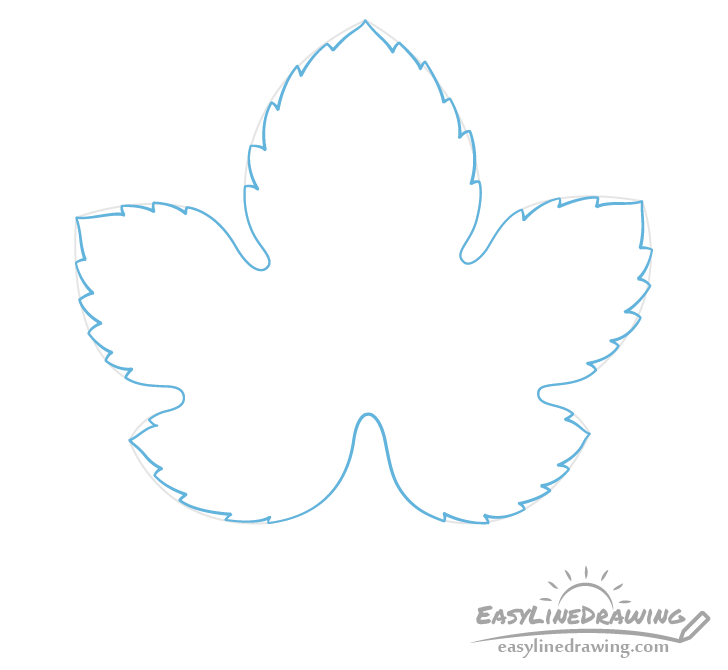 Once you have the general shape of the leaf looking the way you want add the smaller "teeth" that run along it's edges. You can draw them right over top of the previous outline and then erase it once done.
Have a nice and cleaned up drawing similar to the example above before going to the next step.
Step 3 – Draw the Petiole & Midrib
Going through the middle of the leaf add the midrib which should then transition in the the petiole (part that attaches it to the tree).
Step 4 – Draw the Large Veins
Draw the main veins of the leaf coming out of the midrib and going to each of it's larger sections.
Step 5 – Draw the Small Veins & Finish the Line Drawing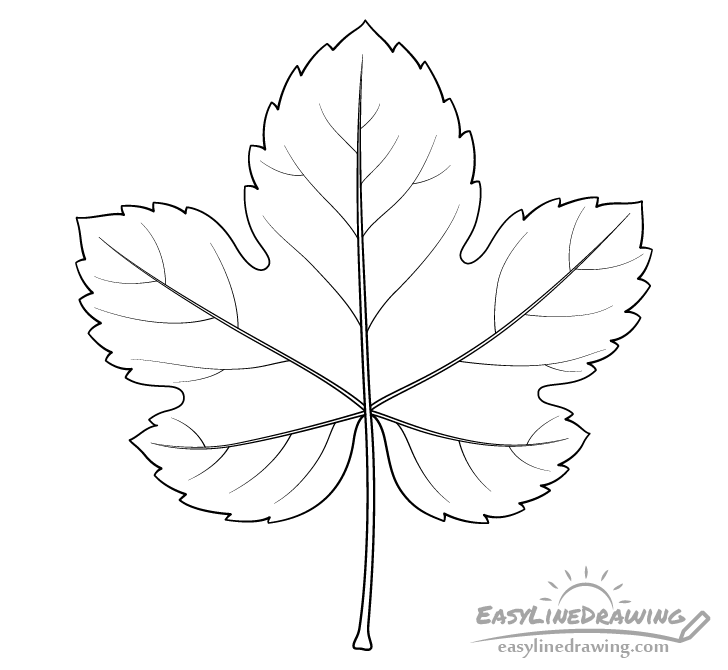 Coming out of the larger veins draw the small veins. Try and keep these somewhat random in their bends and curves but overall make them shorter as they go towards the tips.
Once done adding the veins trace over the entire drawing with a black pen or marker. If you don't have one simply darken the line by pressing harder on the pencil.
Step 6 – Color the Leaf
Color the leaf a light yellow/green and the midrib/petiole and large veins an even lighter variation of the same color. Colored pencils may be one of the easiest way to do this.
Once done you should have a finished drawing of the grape leaf.
Conclusion
Grape leaves generally have somewhat complex shapes. This can make drawing one a bit of a challenge but hopefully the approach showed in this tutorial has helped you get a better idea of how it can be done.
For drawing other kinds of leaves also see: