How to Draw a Tomato Step by Step
This short step by step tutorial shows how to draw a tomato. It can be great for total beginners that want something that is very easy to draw.
Step 1 – Draw the Outer Shape of the Tomato
Star the tomato drawing by first making a light pencil outline of its shape. Be sure that the lines are light enough so that you can easily erase them. You will need to do this in later steps.
Step 2 – Draw the Sepals
Inside the outline drawing add the sepals, the tiny leaves around the area where the tomato is attached to the vine. In this example there are five of them that form a star like shape.
You can draw each sepal with just two lines. Make them slightly narrower towards the base then wider and then narrower again towards the tips.
Step 3 – Finish the Line Drawing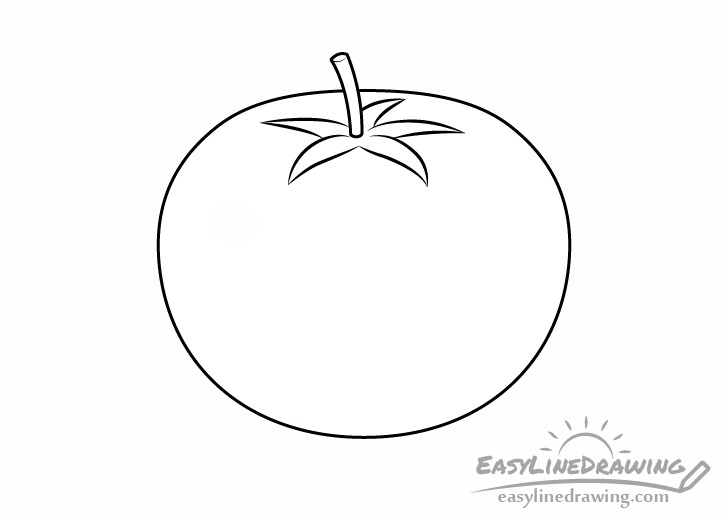 For this final step of the line drawing part of the tutorial add the petiole (attached tomato to the vine) into the middle of the sepals. Afterwards go over your drawing with either a pen, marker or darker pencil lines.
You should have a finished line drawing of the tomato once done.
Step 4 – Color the Tomato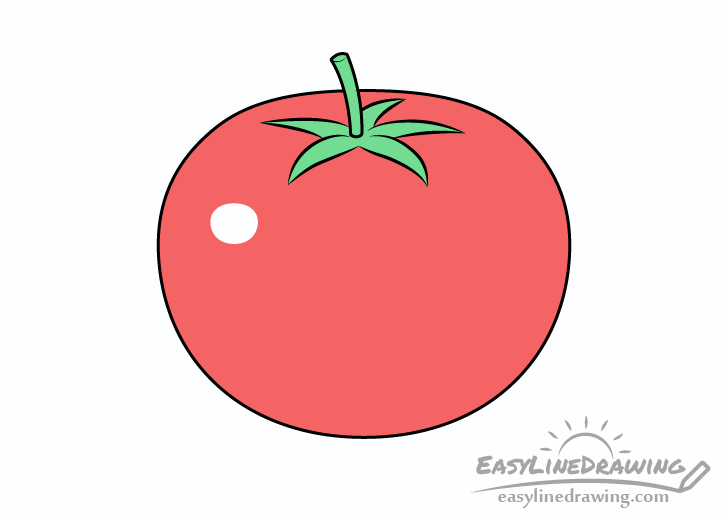 You can use anything you like to color the tomato (colored pencils, paints, markers, etc…).
Make the tomato red but leave a small white spot for the highlight to show that the tomato has a smooth and reflective surface. Color the sepals and petiole green.
Conclusion
This tutorial shows that even with a very basic line drawing and simple color you can still end up with a very nice looking drawing. If you like this tutorial and would some more similar easy drawing guides check the following: