How to Draw a Potato Step by Step
This short tutorial shows how to draw a potato step by step. It includes a total of four steps with drawing examples and explanations for each.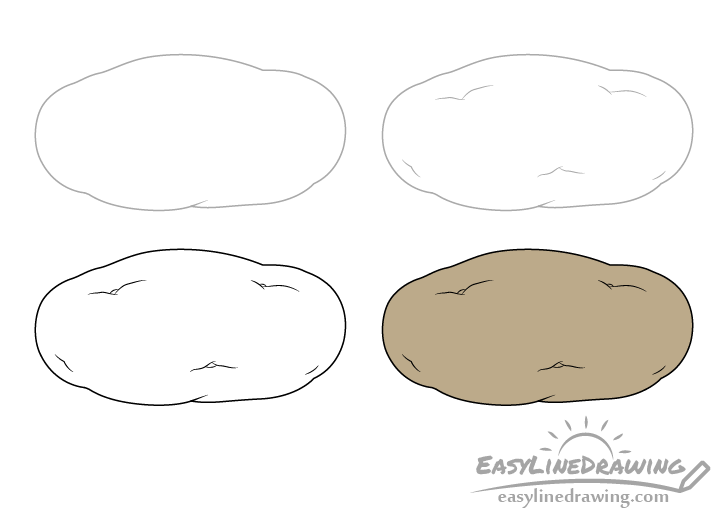 The type of potato in this case will be a baking potato. They tend to be fairly large and long in shape.
Though this tutorial is very simple it's recommended that you start it with a pencil and draw light lines. This will make it easier to correct any potential mistakes.
Step 1 – Draw the Outline of the Potato
Start by outlining the shape of the potato. You can do this with several curved lines.
Step 2 – Draw the Bumps/Indents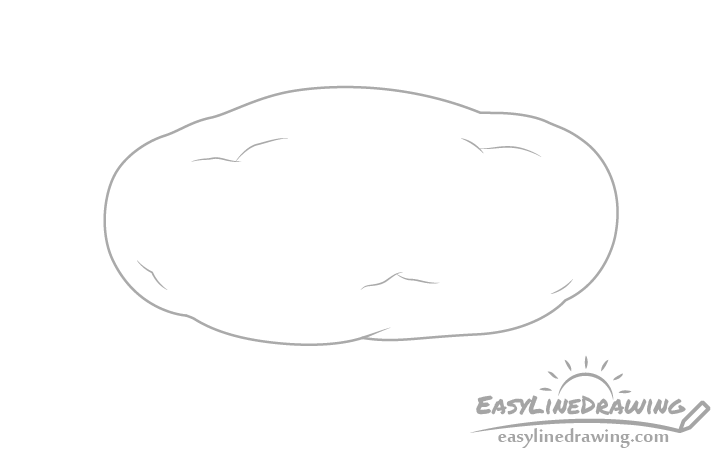 Inside the outline drawing add some smaller bumps and indents by drawing several small wavy lines.
Step 3 – Add the "Eyes" & Finish the Line Drawing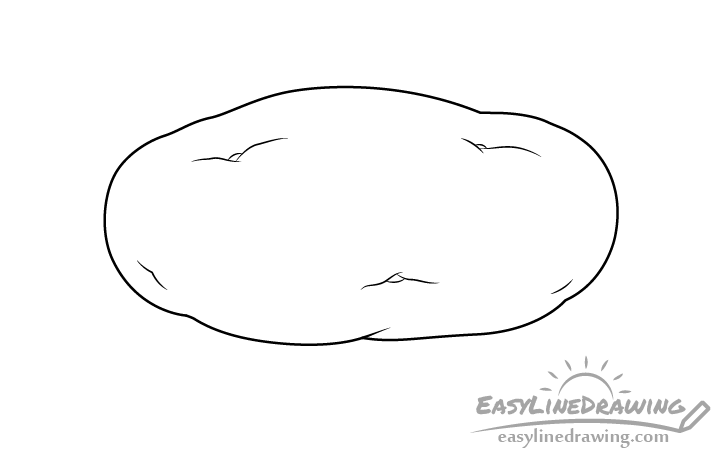 In between the larger bumps/indents draw the eyes (where the sprouts grow from). You can do this by adding tiny curves in between the bumps.
Step 4 – Color the Potato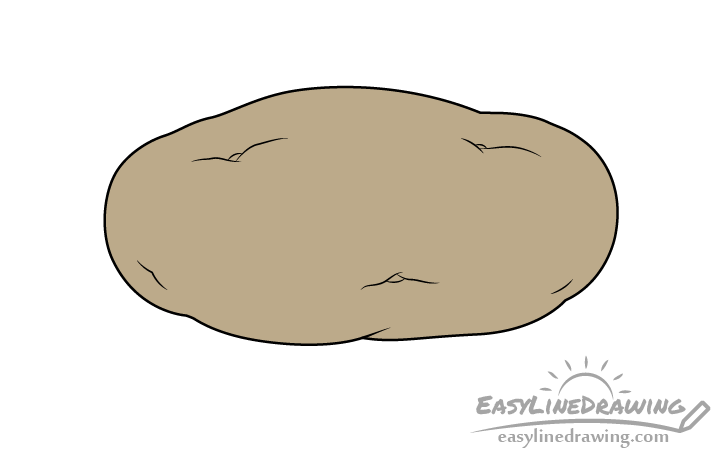 Finally to color the potato you can make it a light brown with a little bit of grey. It's probably best to do this with pencils or paints. You can use a brown colored pencil and lightly go over it with a regular pencil to add the grey. If using paints you can mix in a tiny bit of black into brown.
Conclusion
This is a very easy tutorial as due to the irregular shape of the potato it's fairly hard to make any major mistakes when drawing it. For more similar tutorials also see: