How to Draw a Potato Step by Step
This short tutorial shows how to draw a potato. It includes a total of four steps with drawing examples and explanations for each of them.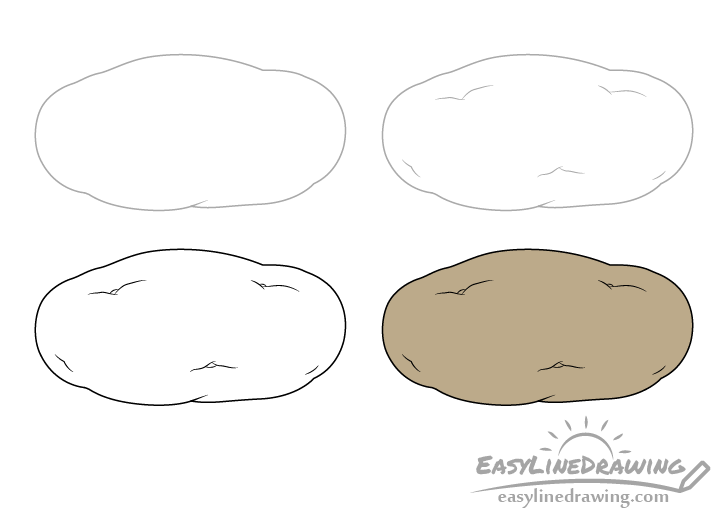 The type of potato in this case will be a baking potato. These tend to be fairly large and long in shape. You can see a preview of the drawing steps for it in the image above.
Drawing a potato is fairly simple as due to it's irregular shape you don't really have to worry too much about making a mistake. You should however still start the tutorial in pencil and draw light lines just in case you do want to make a correction. You can darken them in step three, right before coloring.
Step 1 – Draw the Outline of the Potato
Start by outlining the main shape of the potato. You can do this with several curved lines of varying sizes. As already mentioned you don't have to be overly precise in how you draw them. You actually want the potato to be somewhat uneven. Try and make it's overall shape fairly long as baking potatoes often are.
Step 2 – Draw the Bumps/Indents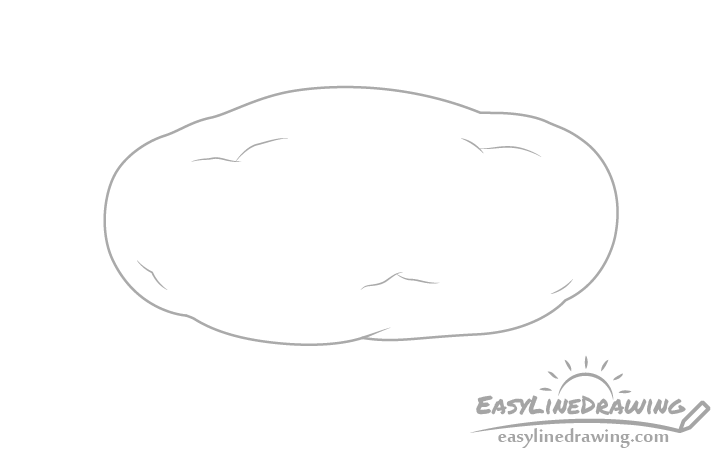 Inside the outline add some smaller bumps and indents. You can show these by drawing several curved/wavy lines. Try and add most of these in pairs as shown in the example.
Step 3 – Add the "Eyes" & Finish the Line Drawing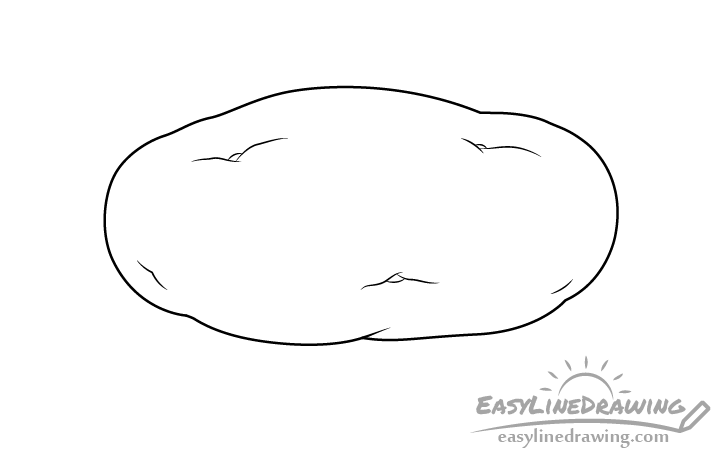 In between the larger bumps/indents from the previous step draw the eyes (where the sprouts grow from). You can show these as small curves. Position these near the areas where you have the lines of the bumps joining together.
When done adding the eyes you can trace over your drawing with a black pen or a thin black marker. If you don't have one around you can also just darken the lines by pressing harder on the pencil.
Step 4 – Color the Potato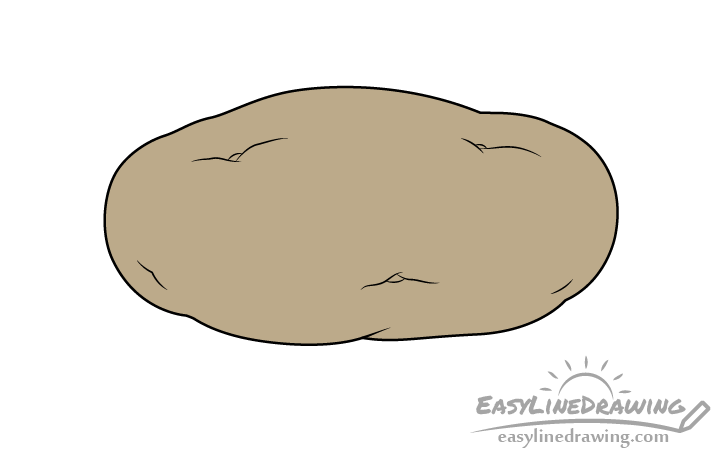 To color the potato you can make it a light brown with a little bit of grey. It's probably best to do this with colored pencils or paints.
If going with pencils you can first use a brown one and then lightly go over it with a regular pencil to add the grey. If using paints you can mix in a tiny bit of black into brown.
Once done coloring you should have a finished drawing of a potatoe.
Conclusion
This is a very easy tutorial. Due to the irregular shape of the potato you don't have to be particularly precise with your lines so you don't have to worry too much about making a mistake.
If you enjoy these types of easy step by step drawing guides you might also want to try some of the following: