How to Draw a Doughnut Step by Step
This short tutorial shows how to draw a doughnut with icing and sprinkles in four easy steps with drawing examples and explanations for each.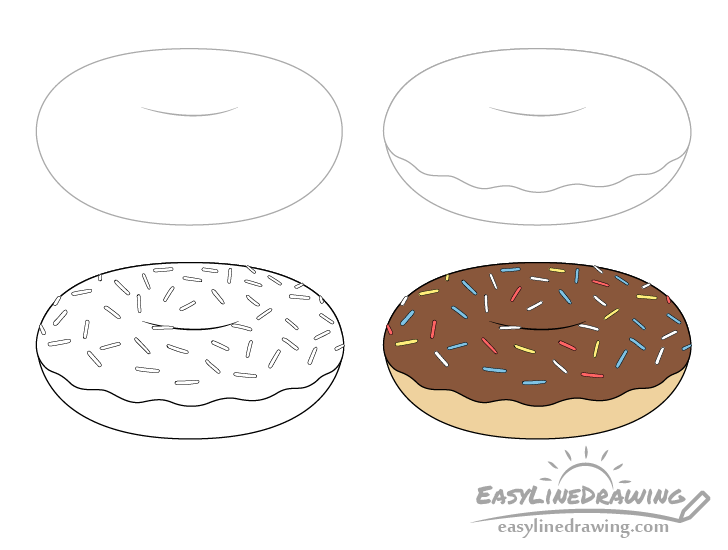 Start this tutorial using a pencil and draw light lines that can be easily erased.
Step 1 – Draw the Shape of the Doughnut
Begin by drawing the outer shape of the doughnut. This should basically be an oval. Next to show the hole simply draw a curved line towards the upper middle part of the oval.
Step 2 – Draw the Icing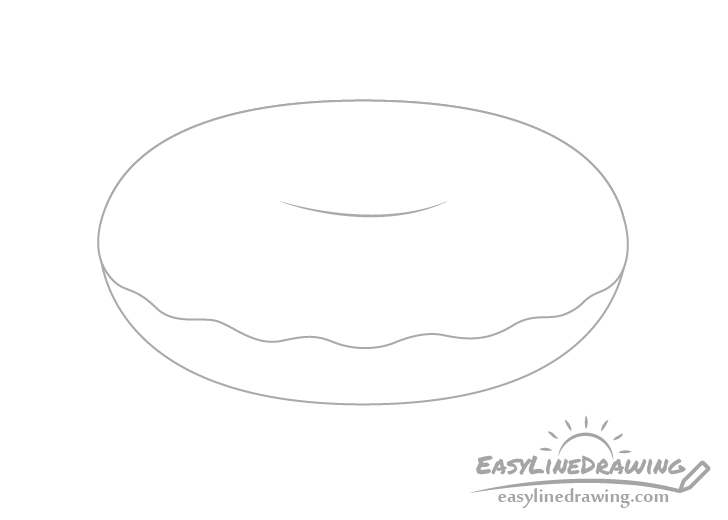 Draw the icing by making a wavy line that curves along the shape of the doughnut. To show that the icing has volume you can make it go slightly outside the outer shape of the doughnut and erase the overlapping lines afterwards.
Step 3 – Draw the Sprinkles
To finish the line drawing add some sprinkles. Usually these often tend to be shaped like thin little cylinders with rounded ends.
Try and draw them pointing in different direction and make a few overlap the outer edges of the doughnut, just erase its outline wherever you want to add one.
Once done with the sprinkles go over your drawing with a black pen/marker or darker pencil lines.
Step 4 – Color the Doughnut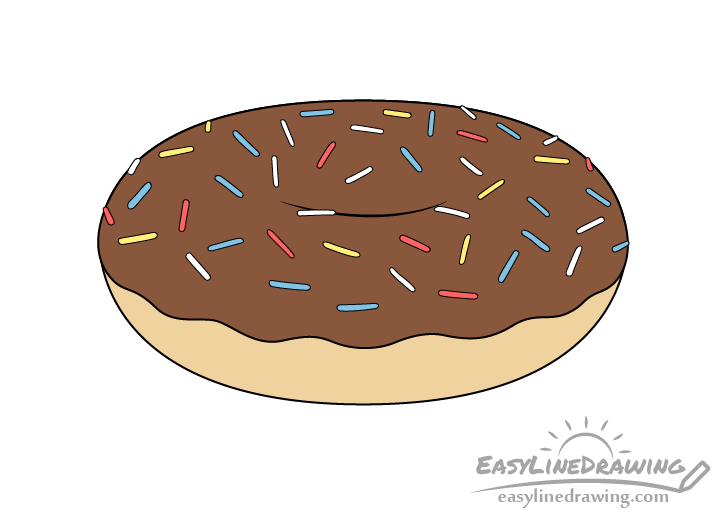 To color the doughnut you can use colored pencils markers or paints. You can make the icing and sprinkles just about any color. Make the dough a very light orange/brown.
In this example the icing is a dark brown to show that its chocolate.
Conclusion
A doughnut is quite easy to draw. It can also be fun to experiment with different types of frosting and sprinkles.
For more similar tutorial also see: