How to Draw a Carrot Step by Step
This quick tutorial shows how to draw a carrot step by step going from a very simple line drawing to some basic coloring.
A carrot is a fairly easy vegetable to draw so if you are a total beginner to draw or simply want to draw something simple for fun this tutorial can be a good place to start.
Step 1 – Draw the Outer Shape of the Carrot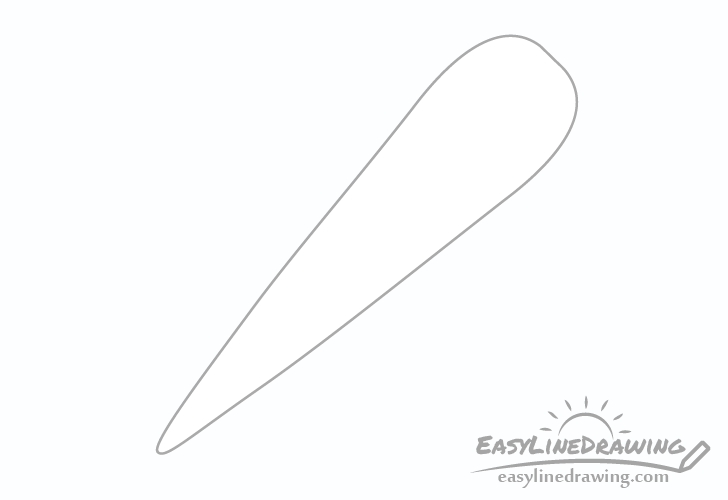 Start the drawing of the carrot by making a quick line sketch of its outer shape. It's a good idea to use a pencil for the first few steps of this tutorial and to make light lines that you can easily erase.
Make the carrot shape narrower towards the bottom and wider towards the top and slightly narrower again at the very top.
Step 2 – Draw the Petioles Drawing
We won't be going over drawing the leaves but you can add some of the petioles (parts form which the leaves grow) to make the drawing look a little more interesting.
Step 3 – Finish the Line Drawing
Finally add some lines across the main shape of the carrot to show a little bit of its texture. Try and make all of these of slightly different length and with random positioning to make the carrot look more natural.
Step 4 – Color the Carrot
To finish the drawing you can add some color with either paints, markers or colored pencils. Simply make the carrot orange and the petioles green.
Conclusion
This is a very easy tutorial but it but if you are a total beginner then drawing simple things is where you want to start. For other similar tutorial see: