How to Draw a Beach Ball Step by Step
This tutorial shows how to draw and color a beach ball in just four steps with very simple examples and quick drawing tips.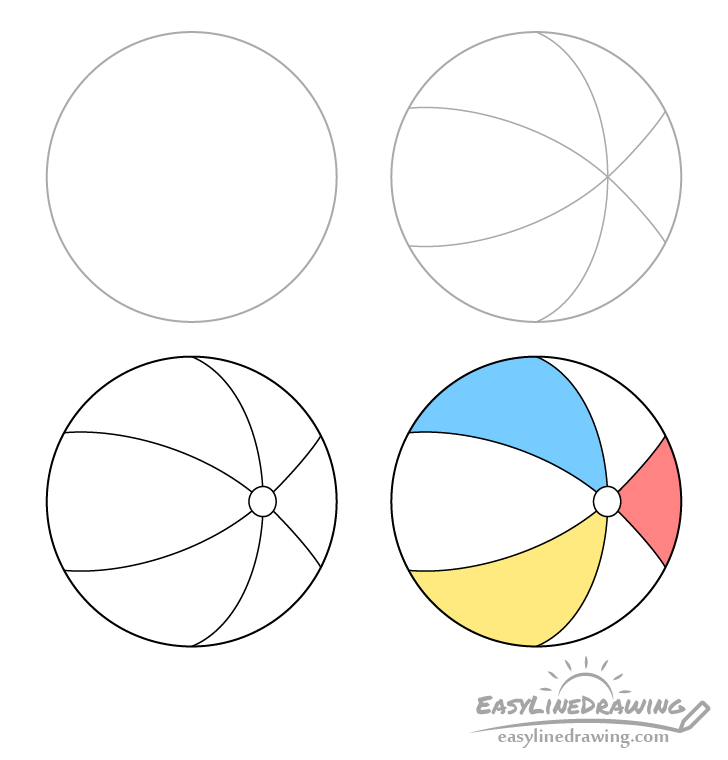 You can see a preview of the drawing steps for the beach ball in the example above.
Start the tutorial in pencil and make light lines that you can easily erase in case you make a mistake. You can trace over them with a black pen/marker later on.
Step 1 – Draw a Circle for the Outline of the Beach Ball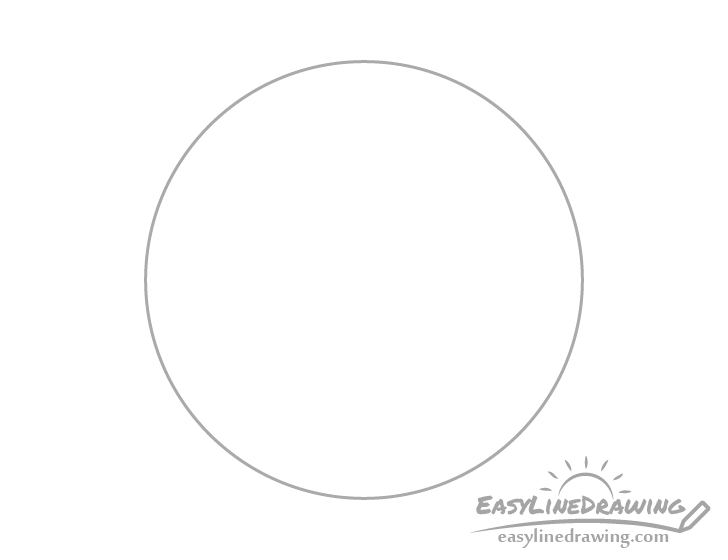 Begin by drawing a circle for the outline of the beach ball. As it can be difficult to draw a nice looking circle you may want to use a drawing guide to help you. An easy way is to just trace a round object with a pencil.
Step 2 – Draw the Sections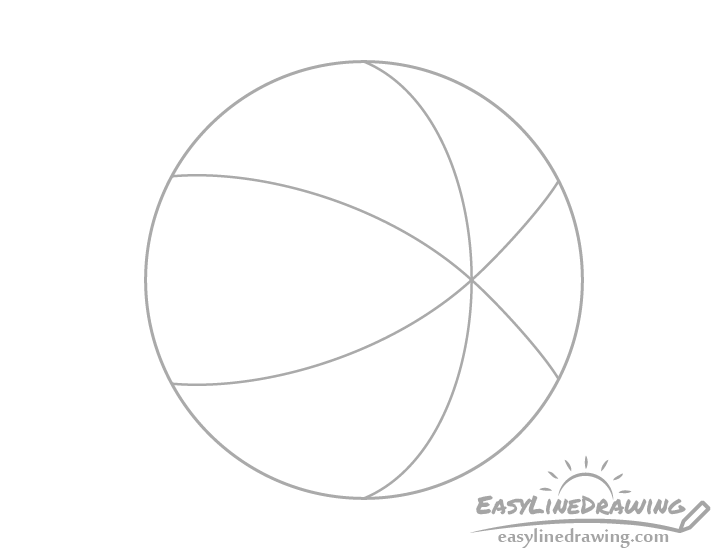 Once you draw the circle divided it up into the six sections that are so characteristic of a beach ball.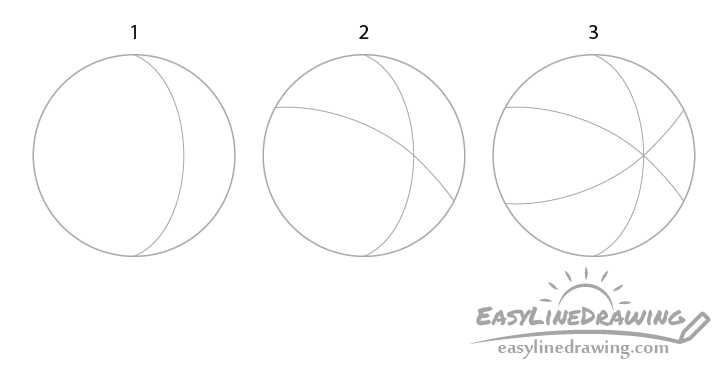 You can see a step by step breakdown of drawing these in the example above. Try and draw each section with a nice and smooth curve or the beach ball may end up looking like it's warped or partially deflated.
Step 3 – Finish the Line Drawing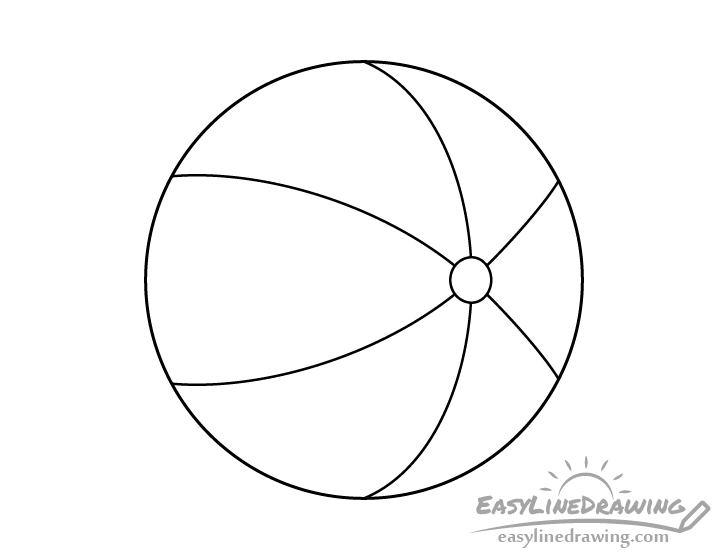 At the intersection of the lines that divide up the beach ball draw a little tip/cap. This is normally round but as it's being viewed on a bit of an angle draw it as an oval.
Afterwards you can erase the intersection lines that are inside it. Once done you can trace over your drawing with a thin black marker/pen or darken your lines with the pencil.
Step 4 – Color the Beach Ball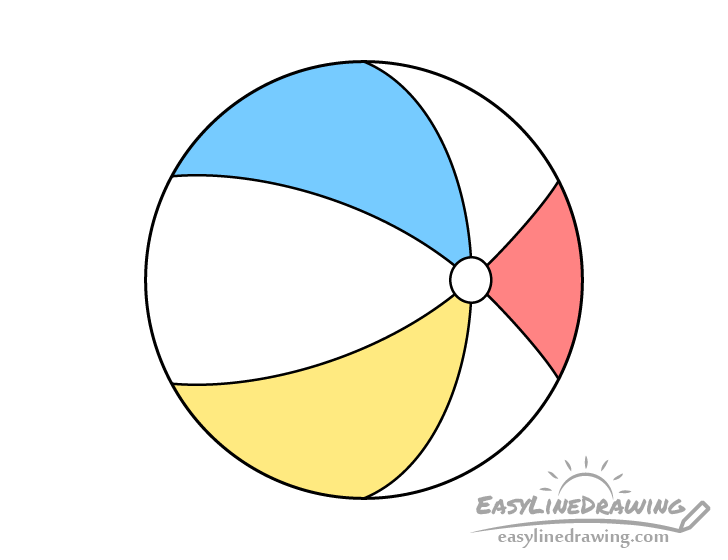 To color the beach ball you can use pretty much any medium you like (colored pencils, markers, paints, etc…). However, as beach balls usually have pretty bright colors markers may be the best option as they tend to be fairly bright as well.
The tree common colors beach balls tend to have are red, yellow and blue (also known as the primary colors). Color three of the sections in these colors (one for each) and leave three other sections in between them white.
Of course you can also use other colors instead (whatever you prefer). Once done coloring the ball you should be finished with the drawing.
Conclusion
A beach ball is a fairly nice and colorful object that can be fun to draw. As was already mentioned if you are having trouble drawing a circle feel free to trace over a round object to make the drawing process a little easier. Drawing the smooth curves of it's sections may be a little more difficult but simply use a pencil and erase any part of the lines that you are not happy with. You can then redo them as much as you like until you feel your drawing looks good.
If you found this tutorial fun and would like to try a few more like it then also see: