How to Draw an Anchor Step by Step
This tutorial shows how to draw an anchor (the kind used for a ship) in six easy to follow steps with simple examples and quick tips.
In this example the anchor will be drawn from the front (looking directly at it) with most of the focus on the line drawing part of the tutorial. You can see a preview of the different drawing stages for it in the illustration above.
Start the drawing in pencil and make light lines that are easy to erase in case you make a mistake. You can darken them later on with a black pen or marker.
Step 1 – Draw the First Arm of the Anchor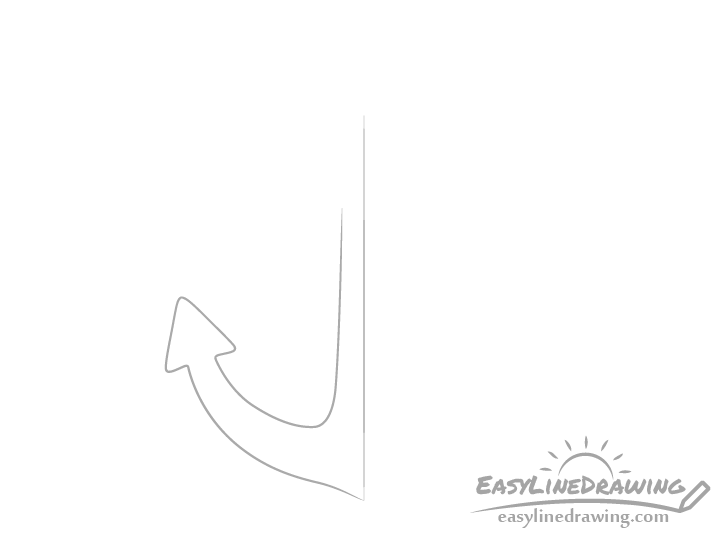 Begin by drawing a vertical line through the middle of the area where you wish to position the anchor. To one side of this line draw the first arm as well as the first half of the shank (the middle part of the anchor).
The arm should be wider toward the base and get narrower as it goes out ending with an arrowhead like shape. The shank should get narrower as it goes up.
There should also be a bit of a pointy tip at the bottom of the anchor.
Step 2 – Draw the Second Arm
Draw the second arm and the other side of the shank in a way where they mirror the other half.
Step 3 – Draw the Stock
Towards the upper part of the shank draw the stock and then extend the shank a little bit more upwards past it.
Step 4 – Draw the Stock Sides
On each end of the stock draw a little sphere/circle like shape that anchors often have there.
Step 5 – Draw the Ring & Finish the Line Drawing
Finally at the top of the anchor add the ring. With that you should have it's basic outline.
At this stage, again, make sure that the drawing is symmetrical. You want to have both sides mirroring each other as close as possible. If things look good you can trace over your lines with a black pen, marker or darken them with the pencil.
Step 6 – Color the Anchor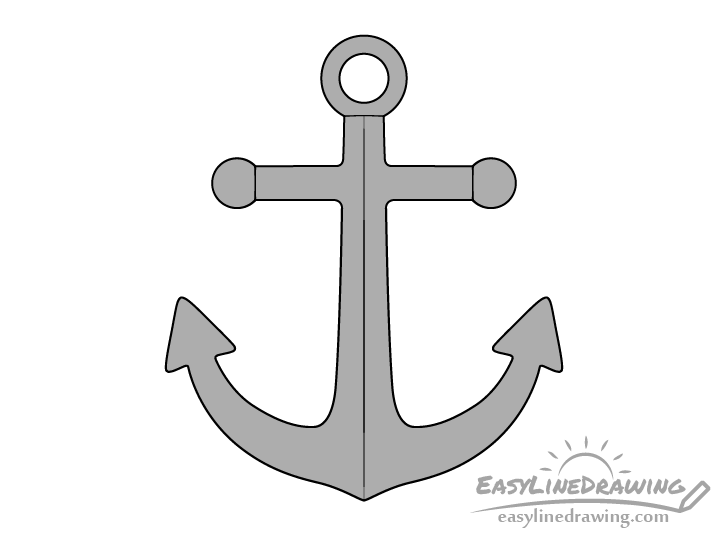 There really isn't much to the coloring portion of this tutorial. You can simply make the anchor grey and you can just use a regular pencil to do it. You can of course also use some other medium like a marker if you prefer.
Once you finish this quick step you should be done with the drawing.
Conclusion
A ship's anchor is a fairly interesting and somewhat unusual looking object. It can be fairly interesting and at the same time not too challenging to draw. The main challenge in this case is keeping it's two sides symmetrical. If you can manage to do that you should can get fairly nice looking drawing.
Hope fully you've enjoyed this tutorial. For more like it also see the following: